We've released a new modpack for our Minecraft servers.
In order to join our latest Minecraft server, you will need to go ahead and install a few things, and use a custom minecraft launcher.
You can see more information about it on CurseForge

Installation is similar to our previous modpack, but we have outlined the steps required below:
Installation Steps
Download CurseForge and Install it to your local system. It may require you to install Overwolf as it's an Overwolf based application.
Once the launcher is opened, Navigate to Minecraft -> Modpacks, and enter "Rustic Waters II" into the search box and hit Enter.
Select Install, and it will download and install the modpack
Navigate back to "My Modpacks", and you should now see it in the list with all the mods downloading.
Configure your Java settings
Some of the Modpacks can be quite Heavy.
Head on into your CurseForge settings, locate Minecraft under Game Specific
And make sure the slider for "Allocated Memory" under Java Settings reads at least 6GB.
Play the game and join our server
Once downloaded, you should now see it properly showing in the list.
Mouse-over, and click 'Play'!
In the Minecraft Launcher, it will prompt you to login using your Minecraft account. Continue through and it will open a new window, and start loading.
Due to the size of modpacks, it can take a few minutes to start the game.
Once the game is loaded, go into Multiplayer, and Agree to the notice about online play.
Click "Add Server"

Enter the below configuration to add our server to your server list, and click "Done".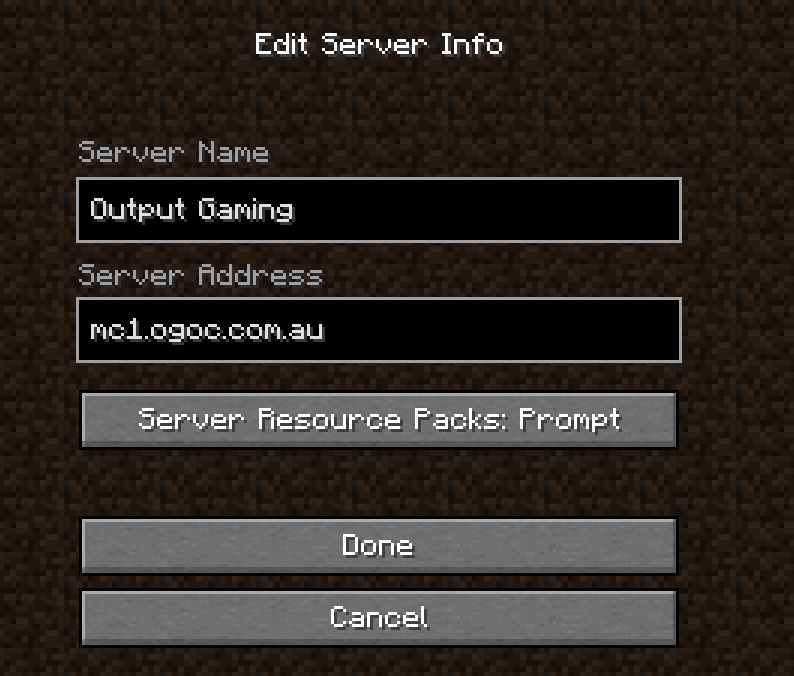 You can now select our server, and join it!

The server will restart every 4 hours to make sure that it's operating to peak efficiency. It can take upwards of 10 minutes for the reboots to happen!
Starting your adventure on our server!
When you start your journey on our server you will start with a Quest book in your hand.
Simply open it by right clicking with it in your hand.
When you open the quest book your screen will look something like this:
Select the image of the purple heart in the top right hand corner to obtain a key to your very own starting area!
To use the key, simply stand in the middle of the spawn hub and right click with it in your hand.
There may be a small delay while the server prepares your island, however once it's done you will be teleported into your very own life hub!
Also, don't forget to join us in discord for helpful tips and tricks we have picked up along the way!
Written by